Deciding to move into a retirement community isn't an easy thing to do. It means coming to terms with your age and ability levels, which many mature adults can find embarrassing.
Making the decision alongside your loved ones can make things easier – both on them and you. To do so, it's important to look for the signs.
The team at My Total Move are Senior Real Estate Specialists and often get asked, "When is it time to move into a retirement community?" To help you make this important – and often difficult – decision here is a list of key signs.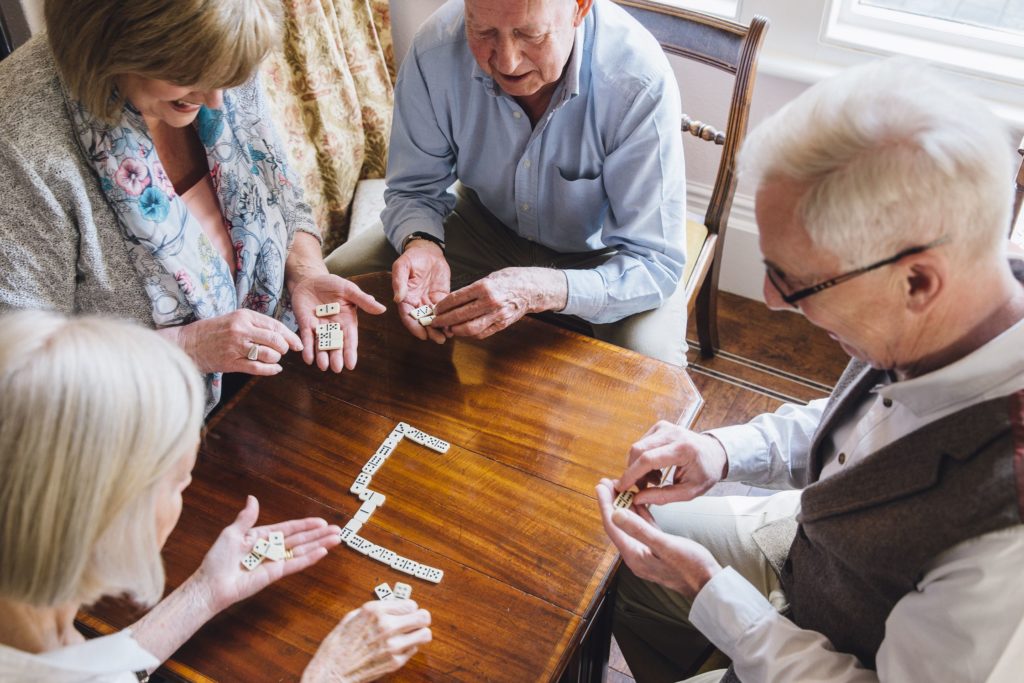 Knowing When to Move into a Retirement Community
Here are some of what we consider to be the most telling signs that it's time to begin transitioning to a retirement community. Of course, you don't need to tick every box, and some are bigger than others. But, if you notice that the majority apply to you, it might be time to consider moving into a retirement community.
Be sure to do your own research on what your local retirement communities do and do not offer. Services differ from one place to the next and you'll want to be certain that you're taken care of in ways that matter most to you. We'll make some blanket statements in this article about what retirement communities typically offer but be certain to confirm those services with your specific local retirement community before making any decisions. 
1. Daily activities are a struggle
In age-related care, there is a term referred to as "activities of daily living" (ADL). It refers to things we all do as part of our everyday lives, including:
Dressing
Bathing and personal hygiene
Mobility
Feeding
All are vital to comfortable everyday living, and it's no secret that they become more difficult as we age. Whether you lose motivation or struggle due to mobility issues, needing assistance with them is nothing to be ashamed of.
A retirement community can have facilities in place to help with these at varying levels of involvement for your complete comfort. For example, mealtimes might be communal – which could be a benefit if you struggle with nutrition and cooking. Likewise, you could find a community that allows you to have your own individual bathroom in order to retain a sense of privacy if you don't require help with personal hygiene.
2. You feel isolated
One of the biggest concerns as we age is a growing sense of isolation. Struggling with mobility means it's harder to get out of the house and see people – and the same fact probably applies to your friends.
Isolation on its own isn't good, but it's clearly linked to problems such as depression and addiction.
A retirement community can create a sense of belonging and connection. Having a communal room near your home means it's much easier to get out and spend time with others, which will have a noticeable impact on your mental health.
3. You have difficulty maintaining your home
Not many of us enjoy cleaning, and as we get older, we lose much of our motivation and physical ability.
Our team at My Total Move provides downsizing services for seniors looking to transition into more accessible spaces, and the main reason for this is because they struggle to maintain their homes. Jobs such as cleaning, repairing, and gardening are important but become less manageable as we age.
Again, there's no shame in struggling with these tasks. Carrying out repair work or tidying a garden are physical activities, and people of any age find them challenging.
The benefit of making the move into a retirement community is that there are staff to assist you. They can help with anything from vacuuming your apartment and cleaning dishes to carrying out repairs when something breaks. This means you can spend more time enjoying yourself without worrying about keeping your home tidy.
4. You've noticed a decline in your health
It's no secret that our health deteriorates as we age. When you factor in mobility issues, getting to a doctor to fill prescriptions or for check-ups becomes challenging. You might have family nearby who can help, but relying on them can become a struggle after a while.
Then, there's the issue of medical emergencies. Falling is common among mature adults, and its likelihood increases as we get older. If you live alone, falling and not being able to get up is a serious problem. It's best to move into a retirement community before this happens to you.
Retirement communities can have their own team of doctors and nurses for these exact issues. Whether it's issuing prescriptions, arranging check-ups, or providing emergency care, having doctors on hand immediately makes a massive difference.
It's one of the biggest benefits of retirement communities for aging adults. Visiting a doctor no longer has to be a struggle, as they'll usually come to you for basic check-ups. If this is an important factor in your decision to transition to a retirement facility, be sure to check your local area to ensure that you have communities with this service.
Admitting your health is getting worse isn't easy, but it's one of the most important factors in deciding your future.
What Age Should You Move into a Retirement Community?
While there's no set age for when you should move into a retirement community, it becomes more common from age 70 and up. Some communities have a minimum age requirement (often around 65), but this isn't always the case.
The more important factors for knowing when to move into a retirement community are in the list above. We believe it's more about ability and motivation than a specific age.
Related reading: 5 Best Places to Retire in Michigan
Conclusion
Knowing when to move into a retirement community isn't clear-cut. It largely depends on how much you can benefit from communal living, regular socialization, and limited responsibilities.
If you need help transitioning into a retirement community, My Total Move is here for you. We specialize in home selling and senior relocation services, so our team can help you make decisions about selling your home and where to go next.
If you think it's nearly time for you to move into a retirement community, get in touch for more information on the transition process.