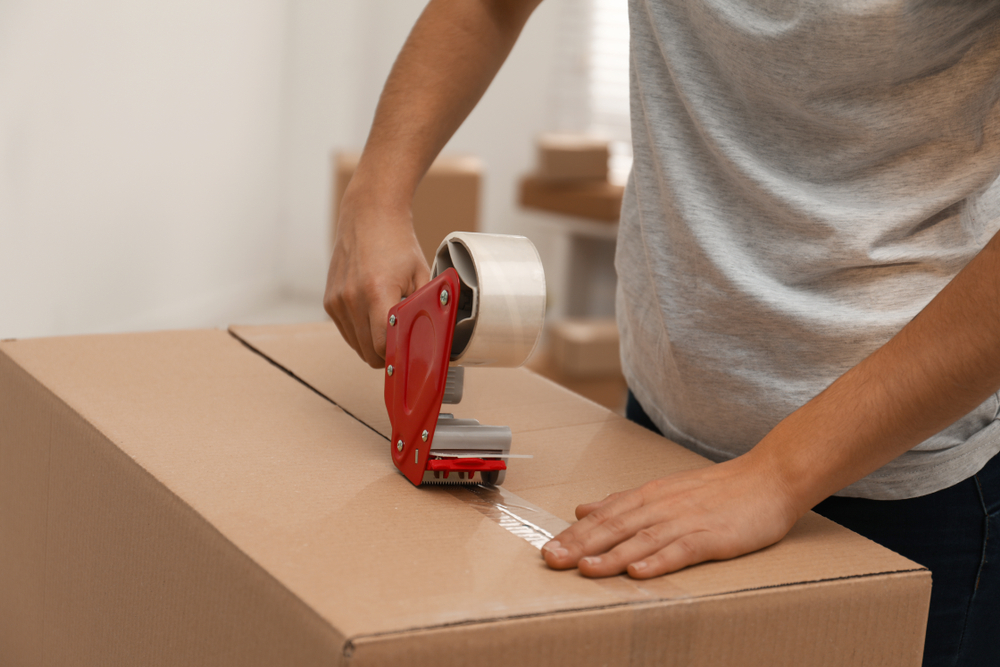 Downsizing your home is an ideal way to live an easier and calmer life. But, what's the point in doing so if the move itself will be so stressful?
Luckily, it doesn't have to be. We at My Total Move are relocation experts and regularly help our clients prepare for their downsizing journey. To help you out, we've come up with our top downsizing tips for a stress-free move.
Downsizing Home Tips
Where do you start when it comes to downsizing? How do you decide what's coming with you? What do you do with everything else? It can seem overwhelming, but our downsizing home tips should ease some of the burden.
1. Make Lists
Every job should start with lists. List each room and what needs to be done, what you need to take with you, and much more. You can make a list for pretty much anything.
What lists you'll actually need depends on how much stuff you have to process, so read the rest of our downsizing home tips before you get listing.
2. Compare the Size of Your Properties
If you've already got a new home lined up, this should be easy. But, even if you haven't, you can make some rough guesses.
Think about how big your new house is/will be in relation to your current home. Are you going from a 4-bedroom to a 2-bedroom? Logically, that means you'll need roughly half as much stuff.
Of course, it doesn't translate exactly like that, as you'll still have a dining room, kitchen, etc. This does work as a helpful rule, though, as it prevents you from being too sentimental with things that might otherwise be clutter in your new home.
3. Think About Your New Life
Similarly, think about your new lifestyle and how it compares to your current home. Are you downsizing for easier home management? Are you doing it to save money?
One of our most important downsizing home tips is to consider how your belongings fit into your new lifestyle. It's not just about physical space, but mental space, too.
Home maintenance is an easy example, and a common reason for people to downsize. Say you're done with mowing a lawn or caring for your backyard. This means you probably won't need your lawnmower, so get rid of it!
Think about your goals and intentions for this new phase of your life and let these influence your decisions about your belongings.
4. Set Rules and Stick to Them
Thinking about how your belongings will relate to your new life is just one of many rules you can set. When decluttering your home, it's vital to set rules and to stick to them.
Set some options for sorting outcomes, such as:
Keep
Donate/sell
Throw away
Give to family
Then, set yourself some rules for working out what goes where:
Have you used it in the past 6-12 months? If not, will you ever use it again?
Does it hold sentimental value? If so, why?
Do you have room for it?
Does it work?
Does it make you happy?
Will a friend or loved one appreciate it as a gift?
Sometimes, you have to give yourself some tough love. But the feeling can be incredibly cathartic, particularly when you're moving on to a new phase of your life.
5. Go Room by Room for Convenience
This is one of the more obvious downsizing home tips. When sorting through your belongings, it makes sense to go room by room. Not only does this cut down on mess, but it also allows you to focus.
Start with rooms that won't be too inconvenient, such as spare bedrooms or the dining room. It makes no sense to sort through the kitchen weeks before you're due to move.
You should make a list of rooms in order of priority and workload to see where to start. Things like clothing might take some time, as will a garage full of stuff. Regardless of where you start, make every effort to focus on each room until you feel it's done.
If one room feels like a massive burden, break it down into smaller projects with more lists. For example, if you store off-season clothes and bedding in a spare room, break these down into individual projects. Doing so makes them fare more manageable.
6. Don't be Afraid to Digitize
It's not until you begin sorting through your stuff that you realize how much paper you've gathered over the years. Is it necessary to keep that electricity bill from the 90s? Probably not.
Paperwork is a difficult one to work through because, generally speaking, you don't know what you should keep. But, this leads to a great downsizing home tip: digitization.
Get rid of any bills you have access to online (such as utilities and taxes). If you're unsure how to get them online, have a family member show you.
Anything you think is worth keeping can probably be digitized. With a scanner, a computer, and plenty of patience, you'll soon have a decent digital catalog of your paperwork.
Of course, if you're busy sorting belongings, call in a family member to help.
7. Don't Overlook Assistance
Part of downsizing your home involves selling your current property. As with any other sale, it's important to get your house into good condition.
Don't be afraid to call in help to get this done. If you're unsure where to start with organizing contractors for repairs and redecorating, My Total Move can get this done for you.
Conclusion
Hopefully our downsizing home tips have given you some focus and direction for this potentially daunting project.
If you're just starting to think about downsizing your home, contact My Total Move. We're relocation specialists and can help with everything from selling and buying property to preparing for sale and planning the move.