A Senior Real Estate Specialist (SRES) is someone trained to deal with the unique needs of older adults wanting to sell their homes. My Total Move is a team of SRES's, meaning we're perfectly suited to help you start the next phase of your life.
In this article, we'll go a bit deeper into the term SRES: what it means, how it differs from a real estate agent, and why you should use one.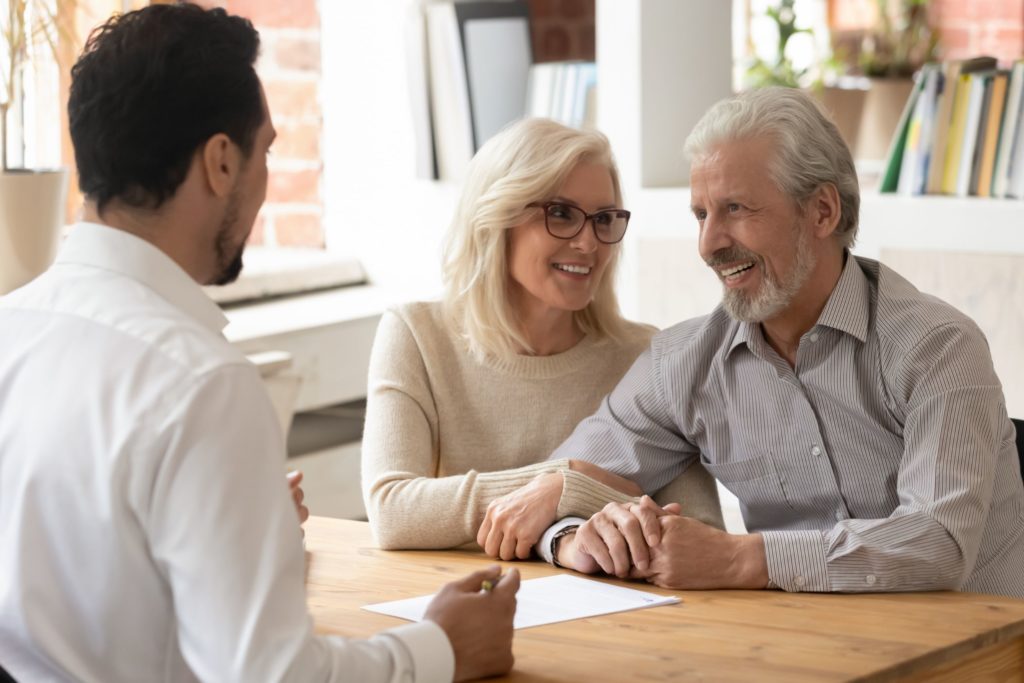 What is an SRES?
A Senior Real Estate Specialist (SRES) is a realtor who has specialized in real estate services for those over the age of 50. Every home buyer and seller has unique needs, but this is even more true for aging adults. So, an SRES is a real estate agent or realtor who has gone through extensive training to assist senior citizens with their home buying or selling needs.
Some examples of the unique assistance a mature adult may need includes:
Estate planning
Tax counseling
Home downsizing
Relocation to assisted living
Although not an explicit part of SRES training, many offer full-service packages for selling a home including home renovations, packing, moving, and unpacking services. This is something My Total Move does because we understand how difficult it can be prepping your home for sale. It might have been a few decades since you last went through the process, and a lot has changed since then.
Our senior relocation services include:
Move planning
Connecting you with handymen and other tradespeople
Assisting with staging and listing
Arranging movers to help pack and ship your belongings
In short, an SRES can help you deal with the financial (and emotional) aspects of selling a long-standing family home. We also help you plan the next stage of your journey, from both a living and financial perspective.
How Does an SRES Differ from a Realtor?
An SRES is a specialist realtor, in the same way that a surgeon is a specialist physician. SRES is a unique designation awarded by the National Association of Realtors after completing a training course. The course involves learning about reverse mortgages, handling 401 (k) accounts, and the impact of Social Security on housing decisions, among other factors.
To maintain the designation, an SRES must continue membership with the NAR. Part of this includes continuous training and connecting with senior-focused networks.
In short, an SRES is like any other specialized job: it focuses on a specific area of the population and includes training to manage their unique needs.
Why Work with an SRES?
If you're a senior planning to sell your home, you might wonder why you should connect with an SRES over any other realtor. Here are the benefits of working with an SRES.
1. An SRES understands your needs
First and foremost, an SRES specializes in senior home sales and purchases. If you're aged 50+, selling a home comes with new decisions that you might not have made before. For example, you might need to understand how the sale affects your estate and taxes.
Also, seniors often need specific features in their future residence. Whether it's easier home management, accessible spaces, or something else, an SRES understands these needs and is prepared to find you a suitable long-term home for comfortable aging.
2. An SRES can offer a full-service approach
Having a customized plan for dealing with a move can make a massive difference. You'll want to sell your property quickly and for the highest value, which requires repairs and renovations. Even minor things can knock money off the selling price, and this is less than ideal.
My Total Move has a network of connections, including contractors and licensed repair professionals. We can connect you with the right people to get the job done and get your home looking fresh and ready for sale. The contractors we work with come with our personal recommendation, so it saves you from having to hunt around and risk your money.
Then, when it comes time to pack everything, we can help. Whether it's organizing an estate sale or moving your belongings, we can streamline the process.
These extra services and connections make using an SRES a desirable asset during the home sale and moving process.
3. An SRES will help you make informed decisions
Financial planning is vital in any house sale, but even more so for seniors. There are numerous mortgage and loan schemes aimed at the 50+ plus market, and it can be near impossible to tell the genuine from the scam.
There's also capital gains tax to think about, alongside a range of other tax issues. Then, you need to know how IRAs and 401(k)s affect your buying decisions. And have you thought about how selling your home might change your will?
In short, you have a lot of financial decisions ahead of you when selling your home. An SRES understands that it's a lot to take in, particularly if it's been a while since you sat down and thought about these things. They're trained to guide you through the financial process while also offering emotional support.
My Total Move: An SRES You can Trust
My Total Move is run by Beth Little, a Senior Real Estate Specialist. The team offers a full-service approach to selling your home and can help you plan the next stage of your selling journey.
So, whether you're looking to downsize or relocate, get in touch with My Total Move. We'll develop a custom plan and guide you through the process, making it as easy as possible.